From our other great new authors, also coming soon:
Amy Crimi's My Eye in the Storm - Katrina Up Close Arrived!
Amy Crimi's Chasing Blackjack - Hunt for a Dead Man Arrived!
Brenda Cook's Just a Small Town Girl Arrived!
Pavlina Osta's Memoirs of a Teenage Journalist Arrived!!!
Michael Hart's Hurricane Carrie ON HOLD...
and Trent Redman's ongoing Down the Shore saga. Arrived!
and more from Mason Baker 2018
My Eye in the Storm - Katrina Up Close
by Amy Crimi
Don't miss Amy's firsthand account of the trials, perils and happenings during her extended stay, working the storm-ravaged lands of the post-Katrina Gulf Coast, directly after the epic event. Absolutely gripping, this is a page-turning masterpiece of suspense; a heart-wrenching tale of real-life survival.
https://www.createspace.com/4603585
Arrived!!
And now, more fun from Amy Crimi with her latest fiction thriller
Chasing BlackJack - Hunt For a Dead Man
Newly Arrived for Summer!!
In paperback and e-book formats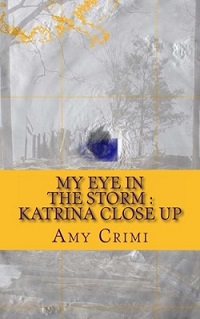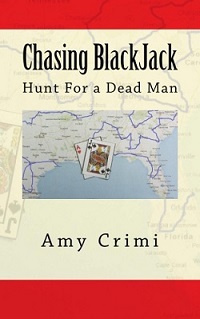 Just a Small Town Girl
by Brenda Cook

Don't miss Brenda's cool rendition of growing up a girl in small-town 1980's America. Part action, part romance, part coming-of-age, this great little tale parallels the culture and music of the era to put forth a memorable tale of friendship, teenage angst, fun and good times. Short but powerful, this one will leave you with a smile on your face, take you back in time to the carefree days of your youth, and expose you to a different place in time. That special time early in life when music and friendships didn't just mean something, they meant everything.
Get it now!!
https://www.smashwords.com/books/view/453538
Available in time for summer beach reading, right here!
Get it right now, before you go to the beach!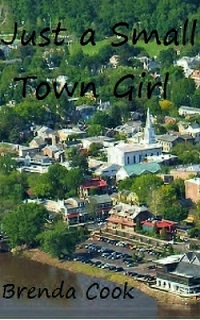 Hurricane Carrie
by Michael Hart
Nature's fury unleashed. Unlike Katrina, Storm Carrie is a product of the dark, twisted and destructive imagination of Michael "Face" Hart, co-author of the Armageddon Project. This fictional monster storm wreaks havoc on an unsuspecting East Coast in a way no disaster story has never been told. Follow along as Face intertwines the science of meteorology along with the devastation, as Carrie carves a death-dealing path into and across the most densely populated area of the USA, and leaves little standing in her aftermath. Sandy on steroids...
Expected delivery date - before the volcano blows...
Note - Since Michael is no longer with us, the outcome of this story is unknown. If Michael decides he would like me to finish it, and lets me know that via the Netherfellows, I will do so. If not... -LSG
And, ongoing, never ending, unstoppable, timeless and priceless... the continuing series.
Down the Shore -
Tales From the Beaches and Boards of New Jersey
by Trent Redman
Continuing tales from the New Jersey coast, the Shore; Asbury Park, Seaside Heights, Atlantic City, the Wildwoods, Point Pleasant, Long Beach Island and more. From Sandy Hook to Cape May Point and every locale in between, Trent has been there, done that, got that t-shirt. From Ship Bottom in the mid-sixties, Wildwood through the nineties, to Asbury and Seaside in the twenty-teens, Trent has tales to tell, yarns to spin, stories to relate. Kick back, relax and become one with the fun and frolic, as Trent digs up memory after memory of his glory days down the shore.
Volume IV, the combination of Volumes I thru III, with some new material added, will be available October 30, 2017, right here!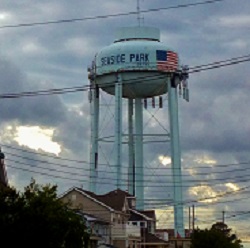 Talk To Me...
A Teen Celebrity Journalist's Journey
by Pavlina Osta
Pavlina Osta, teenage celebrity journalist, is one special kid.
Pavlina Osta. Just a kid… An extraordinary kid to be sure. A dynamic young entrepreneur who has already accomplished more by 16 then most of us will accomplish in our lifetimes. Who is she and what does she do? What makes her so special? Let's find out. Let's follow Pavlina around for a bit, see what is so cool about this kid.
Aspiring journalist, existing radio-show host and expert steel drum player. In her young and blossoming career, Pavlina has interviewed more celebrities by 17 than most journalists have done in a lifetime. 500 and counting.
Multi-talented, young and pretty, smart and quick on the uptake, Pavlina has an incredibly bright future ahead of her. This fact was noted by none other than billionaire business titan Steve Forbes, who told his readership via the New Years 2013 interview, "Pavlina has a great future."